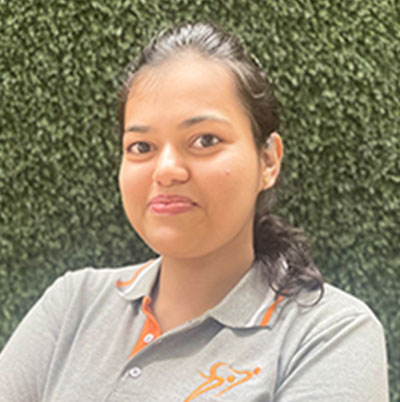 21 Jul

Dr. Riya Goel (PT)

A qualified physiotherapist with Masters Specialization in sports and up to date with all advance and recent physiotherapy rehabilitation principles. ACE & ACSM internationally certified Mat Pilates and Antenatal postnatal Pilates exercise specialist who is also having wide experience in spine issue.

Her multifield experience of physiotherapy especially in musculoskeletal & sports injuries rehabilitation, fitness training gives her edge over others.

Expert at developing fitness program with the kinetic control concept and body mechanics, manual release, strength and flexibility training for athlete and patients. She has good hands on and functional manual therapy skills for posture correction for better performance and results. Has thorough knowledge of assessment of uncontrolled movement and their corrective retraining that enables her to help her patients with various musculoskeletal issues like back and neck pain, radiculopathy, tendinopathy, spine dysfunction and sports injuries.