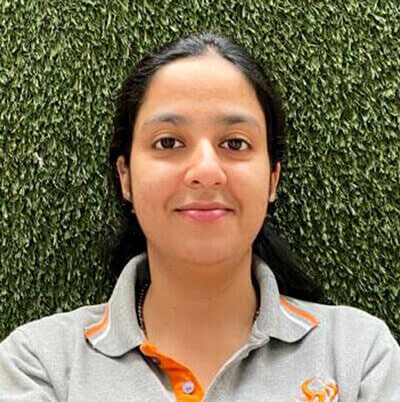 03 Dec

Dr. Neha Bhardwaj (PT)

Certified in sports taping and equipment training, she has on field physiotherapy experience in stadiums like Jawaharlal Nehru, Indira Gandhi stadium, Talkatora, Delhi lawn tennis Association and sports injury Centre, Safdarjung.

Expert at developing fitness program with the kinetic control concept and body mechanics, manual release, strengthening and flexibility training for athlete and patients. She has good hands on and functional manual therapy skills for posture correction for better performance and results. Her thorough knowledge of assessment of uncontrolled movement and their corrective retraining enables her to help her patients with various musculoskeletal issues like back and neck pain, radiculopathy, tendinopathy, spine dysfunction and sports injuries.

Certified in antenatal care she understands the needs of patient's well-being and motivates them towards a better and healthy lifestyle.